August 1, 2018
On behalf of the Board of Directors of the National Center for Farmworker Health (NCFH), it is my privilege to announce an upcoming change in executive leadership. Sylvia Partida, MA, has been selected to take on the position of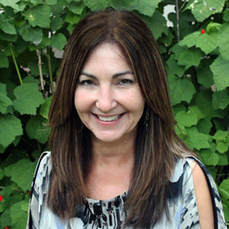 President and CEO, following the retirement of Bobbi Ryder, current CEO, at the end of this year. Sylvia has served as the Chief Operating Officer since 2000, and will take the helm of the organization on January 1, 2019.
Sylvia exemplifies the highest level of commitment and dedication to assuring access to quality care for migratory and seasonal agricultural workers.  Her personal and professional experiences make her the ideal candidate, and a natural choice for the NCFH CEO position. Together, and in partnership with the National Association of Community Health Centers (NACHC), Sylvia and Bobbi have led the Ag Worker Access 2020 Campaign which in 2015 successfully reversed a downward trend in the number of agricultural workers served at Community/Migrant Health Centers (C/MHCs), with growth continuing today.
Bobbi joined NCFH  in 1986, after moving her family from SW Michigan where she ran health centers for the Migrant and Rural Community Health Center Association (now InterCare Community Health).  Bobbi is nationally recognized for her knowledge of Community/Migrant Health Centers and her compassion for agricultural workers. Early personal experiences sparked her 50-year career in migrant service, including leadership positions in day care, Head Start, education and health.
Community and Migrant Health Centers are NCFH's primary constituency, as demonstrated by the composition of the 17 member NCFH Board of Directors which mirrors the Public Health Service 330 (PHS) legislative mandate for a C/MHC consumer-majority Board of Directors. We believe this structure, in concert with exceptional executive leadership and staff, is the foundation of our past and future success.
We are grateful to Bobbi for her extraordinary leadership and have enormous confidence in Sylvia's ability to take the organization forward. In the coming months, we look forward to celebrating Bobbi's distinguished accomplishments and supporting Sylvia in a smooth leadership transition.
Sandra Leal PharmD, MPH
Chair, NCFH Board of Directors
SaveSave